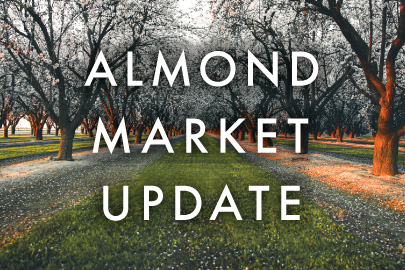 Laura Gerhard
Vice President
OVERVIEW
Many in the industry were expecting lighter shipments for September following the record month experienced in August. Shipments for the month were reported at 188 million pounds, 17% lower than both last month and last year. Export shipments were 137 million pounds, down 16% to last month and 16% to last year. Domestic shipments also came in lighter at 52 million pounds, down 21% to last month and 19% to last year.
SHIPMENTS
India: Shipment to India were 55.9 million pounds year-to-date, now down 39% compared to same time last year. Shipments for the month of September were 33.6 million pounds, down 38% compared to same month last year. These numbers bode well for future demand in India as it is apparent the market will be tight after the upcoming Diwali. It is likely that India will have increasing demand as we move into the winter months. India is a year-round market and consumption is no longer festival dependent. Supplies from this crop for nonpareil, and specifically nonpareil inshell, are also expected to be less than last year which should lead to stabilized and firm prices in the near future.  
China: Shipments to China were reported at 18 million pounds, down 20% to last year. Activity leading up to the report had been steady, albeit lighter, than previous years. Market conditions continue to be challenged considering consumer demand uncertainty. Sellers are cautious not to drop price too quickly on one hand and buyers careful not to buy too high on the other. Price should become more clear in the coming weeks as the market is mindful of time running thin to get product purchased and shipped for on-time arrival for the upcoming Chinese New Year holiday.   
Europe: As expected, shipments to the European market slowed versus the monthly record shipped in August but were flat to last September. Inventory positions throughout the market are in very strong positions. Buying activity was limited in September as the market continued to have major concerns around demand combined with continued inflationary pressures, a strong dollar and energy scarcity concerns as markets move into the heavier energy consuming winter months. With the market well covered, we continue to expect to see a lighter shipment pattern into the first quarter of new crop shipments. Buying activity should begin to pick up as Europe is largely uncovered into 2023
Middle East: The Middle East continued to see strong shipments as buyers in the region continue to receive shipments of later season nonpareil kernel commitments. Market activity for new crop continues to be quiet.  With Ramadan on the horizon in March, buyers will look to cover new crop shipments in the coming months to allow ample time for product to arrive and avoid shortages during peak demand.  
Domestic: In follow-up to a strong August, domestic shipments totaled 51.7 million pounds. This is a 21% decline over prior month and puts the domestic market 11% behind the 2021 crop season. Facing continued macroeconomic headwinds, consumer purchasing behavior remains difficult to forecast in the region and we anticipate that trend continuing in the near term. In contrast, the typically active Fall booking season for the region helped drive a positive new commitment number for the month of September.

COMMITMENTS
Commitments for the month of September totaled 665.9 million pounds, down 8% from last year. New sales were 240 million pounds, up 3.5% compared to last year. Uncommitted inventory is reported at 713 million pounds which is 43% higher than this time last year. Sold and shipped as a percent of total supply (assuming a 2.6 billion crop) stands at 32%.
 New crop sales continue to be sluggish with commitments for the month reported at 62 million pounds compared to 155 million pounds last year. The year-to-date commitment total for the 2022 crop year is 298 million pounds, down 32% compared to last year.  
CROP
Crop receipts now total 979 million pounds which is 8.4% behind last year's pace. To date nonpareil receipts are down 11% to last crop year. Most in the industry are forecasting the crop to be around the 2.6 billion pounds estimated by the USDA Objective Estimate.
Market Perspective
After a strong start to the 2022 crop year September shipments came in short of expectations. Both export and domestic shipments were underwhelming. Shipments to all world regions are relatively unchanged or higher to last year except for Asia-Pacific.
Price discovery remains challenging as the industry struggles to find value while moving supplies. New sales were a positive sign for a market facing macroeconomic headwinds and demand uncertainty.
Packers/handlers continue to receive 2022 crop almonds with beginnings of later-season pollinator varieties. By the November shipment report, many throughout the industry will have a much clearer position on the total crop size and quality.
Please join us at SIAL Paris – October 15 to 19 at booth 4K058.
To view Blue Diamond's Market Updates and Bloom Reports Online Click Here
To view the entire detailed Position Report from the Almond Board of California Click Here