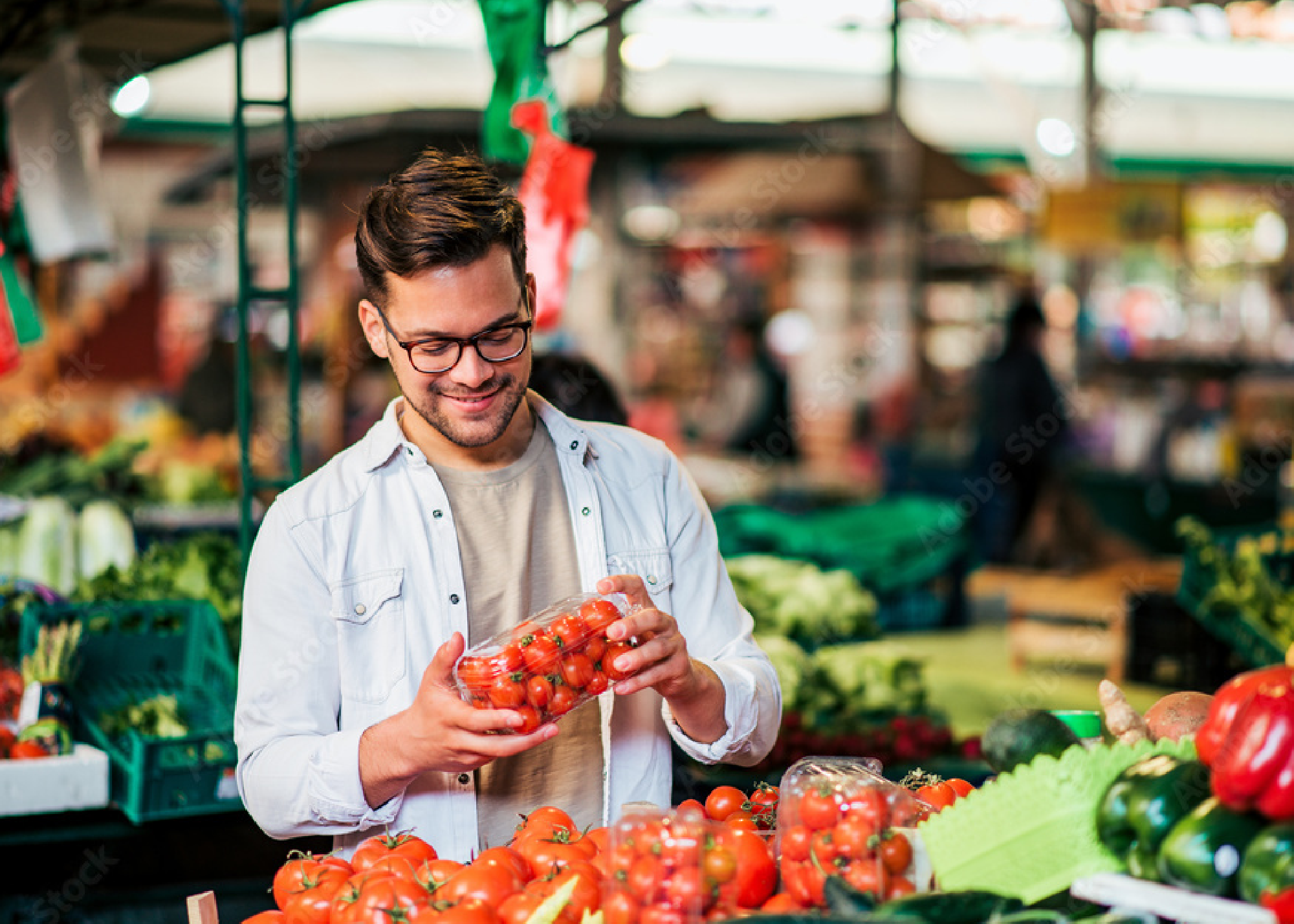 Simple, Real Ingredients Series
Discover what's driving the growth of simple ingredient formulations, such as:
Plant-based products
Increased snacking
Generational buying power
In today's world of highly processed foods and beverages, consumers are looking to go back to their roots. Rather than purchase products with a long list of unrecognizable ingredients, consumers are opting for quality ingredients over quantity. About 62%1 of consumers review a product's ingredient list before making a purchase, and many want the ingredient list to be short and easy to understand. In fact, 64%2 of consumers are choosing foods made with simple, clean ingredients they recognize to be healthy, such as almonds, which are rich in fiber, protein, zinc and other essential nutrients.
Mintel found that 53% of consumers worry about potentially harmful ingredients in their food, with 59% stating that the fewer ingredients a product has, the healthier it is for you3. As a result, consumers want products with less additives to maintain the all-natural claims that are perceived as the healthier option. Now more than ever, it is essential for formulators to rethink their offerings by turning to healthy, wholesome ingredients.
Learn more about the three driving factors causing an increased interest in simple, real ingredient formulations:
Many consumers view plant-based ingredients as the most natural and simple option available. Mintel discovered that 53%4 of consumers perceive plant-based products as natural, beating out products labeled as "all natural" which only 50% believe to be truly natural products. This finding is especially notable as only 9%4 of plant-based products have an all-natural claim. The search for plant-based alternatives has boosted consumer interest in simple formulations, showing a new demand for a product combination that is plant-based and contains simple, recognizable ingredients.
Driven largely by the pandemic and an increase in working from home, snacking throughout the day is now one of the most common consumption patterns for consumers. Many are ditching the standard three meals a day and opting for four to five snacks they can enjoy quickly, or on-the-go. Whether consumers continue to work from home, or commute to an office, a majority are still looking for convenient snacks:
91%5 of millennials view snacks as the new way to meet energy and nutrition needs
31%5 of baby boomers replace a meal with snacks
76%5 of consumers—regardless of age—replace lunch with snacks
Similar to plant-based products, the skyrocketing demand for snacks over the past two years has blended with the push for simple, real ingredients that consumers associate with being healthy. In fact, the global healthy snacks market is forecasted to reach $98 billion by 2025, growing at a compound annual growth rate of 5.8%6. To achieve the best of both worlds and increase consumer interest, formulators can innovate better-for-you snacks comprised of recognizable ingredients.
3. Generational Buying Power:
Adults under the age of 40 especially value healthy, premium, and fresh foods, including organic produce and meat6. As the buying power of younger consumers rapidly grows, so does the demand for the simple, real ingredient formulations. For example:
Close to 90%5 of millennials eat "better-for-you" snacks at least once a week. With an estimated $2.5 trillion8 in buying power, the demand for simple, real ingredient formulations is evident.
Gen Z consumers, millennials and younger Gen X consumers are the most likely to buy organic, simple foods9.
The International Food Information Council8 findings regarding chemicals in food or "Chemophobia," discovered that some Gen Z and millennial consumers were more fearful or distrusting of unfamiliar ingredients and how they're used, regardless of what attributes they provide.
To appeal to younger, health-conscious consumers, producers should simplify formulations by using only quality, recognizable ingredients. Doing so not only helps build brand trust with consumers10, it also aligns with the clean label trend, which is becoming increasingly popular among Gen Z, millennials and Gen X11. Keeping a food or beverage label to a simple, easy to understand list of natural ingredients allows consumers of all ages to enjoy without fear or confusion.
Innovating with almonds - whether sliced, diced, slivered or split, or in the form of almond flour, protein powder or butter-makes it simpler than ever for formulators to create delicious, healthy food or beverages made with ingredients that consumers can trust. Adding almond flour or protein powder within a baked good or snack brings health and taste benefits such as an overall neutral taste with flavor masking quality, without having to supplement with a long list of confusing ingredients.
Whether you're innovating a simple, real ingredient alternative to a cookie, pizza crust, bread or protein bar, the Blue Diamond team is ready to help. Contact us today to learn about consumer demands and how to start the innovation process.
References:
1 "Consumers are paying more attention to ingredient lists, report finds," International Food Information Council. June 2021.
2 "The Changing Face of Clean Label," Institute of Food Technology. September 2021.
3 "Meeting consumer demand for 'simple' isn't as simple as it appears, but it is possible, Mintel says," Food Navigator-USA.
4 "Are plant-based claims the next all-natural?" Mintel July 2021.
5 "Notable Millennial Food Trends: What Do They Like To Eat," DFA Ingredient Solutions. September 2020.
6 "The State of the Healthy Snack Market in 2021," Glanbia Nutritionals. May 2021.
7 "Gen Z and Millennial Consumers Naturally Favor Organic Foods and Beverages," Packaged Facts.
8 "Millennials & Gen Z Teens' Combined Spending Power is Nearly $3 Trillion in 2020," 2021.
9 "Clean Label Values among Millennials and Generation Z," Food Insight. 2018.
10 "Plant-based, clean label among top expected Expo West trends," Natural Products Insider. February 2022
11 "Clean Label aspirations differ by generation," Baking Business. March 2021.
Sign Up for Monthly Access to the Latest Insights!