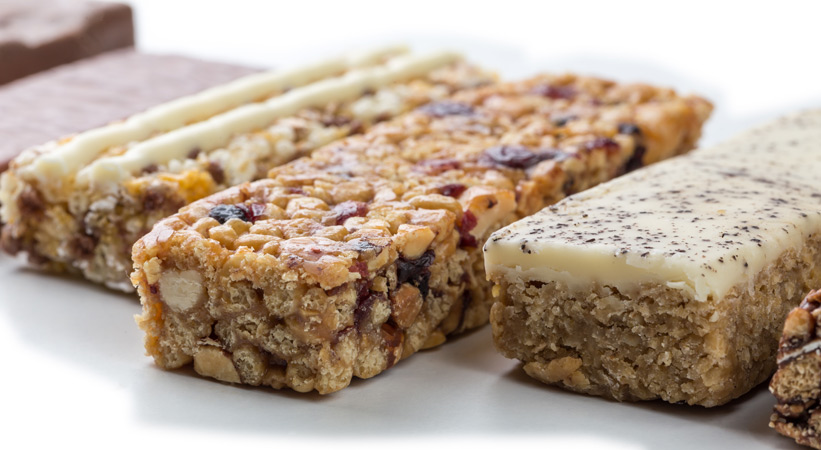 Better-For-You Bakery Series
Uncover three trends contributing to consumer interest in better-for-you bakery:
Nutritious Nostalgia
Free-From
Functionality
The global bakery market is continuing to expand with a forecasted annual growth rate of 6.2% by 20251, and with the global health foods market predicted to grow 4.4% by 20272, there is an increased interest in the better-for-you bakery category. A subcategory of the general better-for-you trend, better-for-you bakery products offer health-conscious consumers a treat that offers the same indulgence they expect from a bakery item, but with added health benefits. Consumer perception of these healthy alternatives is positive, with better-for-you products purchased by 65%3 of global consumers.
However, better-for-you bakery products can't sacrifice flavor or taste for functionality. In fact, T. Hasegawa found that 67%3 of consumers agreed that flavor is a key attribute for sweet baked goods, so it's clear that producers must formulate innovative offerings that meet these demands.  
Learn about the three factors increasing interest in better-for-you bakery formulations: 
Nostalgia plays a key role in the food and beverages consumers choose to purchase. Research found that 72%4 of American consumers enjoy products that remind them of their childhood, citing a desire to relive memories through comfort food. Whether it's a millennial looking to permissibly indulge in their favorite childhood snack, or a Gen X parent recreating a retro-treat for their children, consumers love to enjoy nutritiously nostalgic goods, but with a better-for-you twist. Incorporating healthy, recognizable ingredients, like almond flour or almond protein powder, within a recipe is a simple way to provide a nutritious treat consumers crave with the same nostalgic taste they remember.
Hand-in-hand with the growth of the better-for-you bakery category, the global free-from market is projected to grow at an annual growth rate of 9.5% by 20275. Similar to better-for-you baked goods, free-from is a healthy alternative to traditional diets. Consumers often view free-from offerings to be the healthier and less refined alternative, making a gluten-free or dairy-free better-for-you baked good a great way to appeal to today's health-conscious consumer.  According to a 2021 report conducted by FMCG Gurus, around 44% of the global population regularly consumes dairy alternatives, highlighting the large percentage of consumers opting for free-from alternatives6. When consumers see that a baked good is "free-from," they view it as a better-for-you option .
Consumers often associate baked goods with added functional benefits, like added protein, fiber or vitamins, as being a better-for-you alternative. In fact, research found that baked goods with a high fiber content increased 31%7 this year, and enriched doughs are up a whopping 457%8! Formulating with added functionality, such as boosted protein or fiber, gives consumers the essential nutrients they're looking for without skipping out on their favorite indulgence.
According to research, consumers view almonds as the healthiest nut due to its dense nutrient package9. Formulating with almond ingredients, such as almond flour or almond butter, brings health and taste benefits to the perfect better-for-you baked good package such as added protein, fiber and healthy fats. With its smooth mouthfeel, clean taste and protein packed characteristics, almond ingredients elevate consumers' favorite baked treats.
Whether formulating for nostalgic memories, to be free-from friendly or for added functionality, the Blue Diamond team is here to help. Contact us today to learn about consumer demands and how to start the innovation process. 
References:
1 "Bakery Market to accelerate at 6.12% CAGR," Technavio. March 2022.
2 "Global $1.1 Trillion Health and Wellness Foods market to 2027," ResearchandMarkets.com. 2021.
3 "Flavor trends for 2022," Food Engineering. April 2022.
4 "Baking trends in 2022: From fun confetti and sparkles to balanced nutrition for people and the plant," Food Navigator-USA. December 2021.
5 "Free-From-Food Market-Growth, Trends, Covid-19 Impact, and Forecasts," Mordor Intelligence. 2022.
6 "Shining a spotlight on trends in dairy and dairy alternatives," Fi Global Insights. February 2022.
7 "Understanding consumer attitudes towards baked goods in 2021," Food Manufacture. 2021.
8 "2022 Snack and bakery industry outlook," Snack Food & Wholesale Bakery. 2022.
9 "The Nutritious Power of Almonds," The California Board of Almonds. 2020.
Sign Up for Monthly Access
to the Latest Insights!
Sign Up for Monthly Access to the Latest Insights!